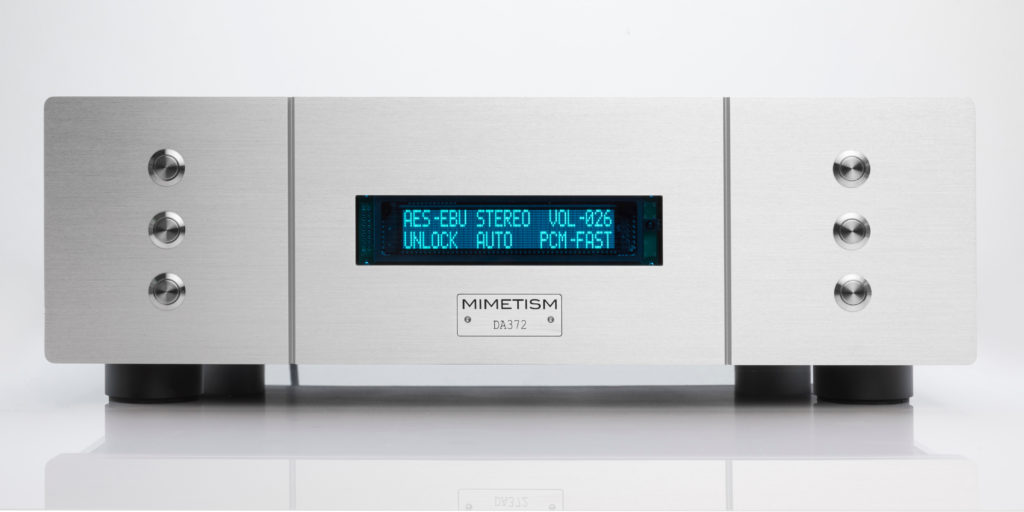 Introduction
The DA372 is designed to provide the World–Class performance.
Technically, the project was to design a simple electronic circuit for high reliability without any compromise but in this design nothing was easy. Sound performance of high qualities, combined with a presentation of disarming simplicity, the DA372 works perfectly added to all sources of high quality.
The DA372 is designed with the renowned Audio Converter SABRE ES9018 From ESS Technology. The design was done in a dual mono version 1 x ES9018 per channel. Each ES9018 is made up of 8 independent Dacs which are placed in parallel thus reducing the residual noise of the whole. An ultra fast clock with very low noise Origin CRYSTEK is used ( CCHD-950-25-100 ). Thus reducing the jitter (ultra low jitter clock Femto inside, jitter 82FS @ 100Mhz ). The digital volume is managed by the Saber ES9018; attenuation in 0.5Db steps, output level ( 0dB +/- 127dB ). There are 10 very low noise power supply to the digital section. The analog section is powered by two shunt regulators. Two 100VA low noise toroid transformers are used to provide the various voltages required ; one transformer for the digital section and the other for the analog section. An AMANERO USB module is integrated in the DA372.

Specification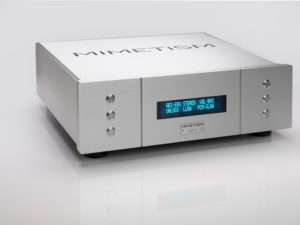 Digital Inputs :
AES/EBU – BNC – RCA – TOSLINK
PCM 16 to 24bit / up to 192Khz
I2S HDMI :
PCM 16 to 24bit / up to 384Khz
DSD64, DSD128, DSD256 – DSD512 ( WINDOWS )
I2S RJ45 : PCM 16 to 24bit / up to 384Khz
DSD64, DSD128, DSD256 – DSD512 ( WINDOWS )
USB type 2 : AMANERO module
PCM 16 to 24bit / up to 384Khz
DSD64, DSD128, DSD256 – DSD512 ( WINDOWS )
Outputs :
RCA : 2.5VRMS – XLR : 5.0VRMS
Power Supply : 2 x 100VA toroid transformer